So a lot has happened in the last week. Got The Boss on the road, temporarily, from the MD MVA. Started putting a few miles on her. Got her up on the Interstate for the first time, up to 60 mph and all felt really good.
Took a lady friend of mine with me to a local Cruise In and had a good time. She helped install the last piece to really finish this car… my BOSS 427 badges that I had custom made by Billet Badges. I bought these before I ever ordered the kit. So it was a nice touch to put em on before heading out to show the car.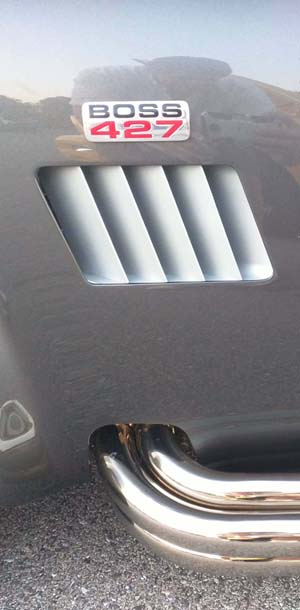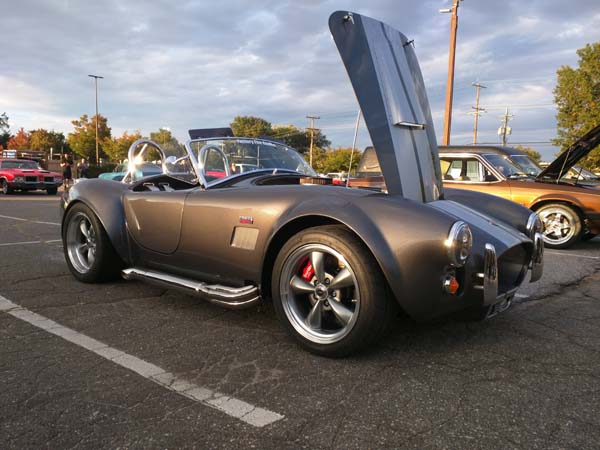 Got some nice attention, but people dont understand that its a new car, built from the ground up, not some kit placed on top of another car. Thats OK… its mine and I know I built it.
Made an appointment and got the car over to Auto Italia in Rockville. They have some knowledge of these cars… thats why I went so far to see them vs using a local place that had no idea. They took it for a test drive and did an underneath inspection… all looks good. It was nice to see my car up on a lift where I could get underneath it.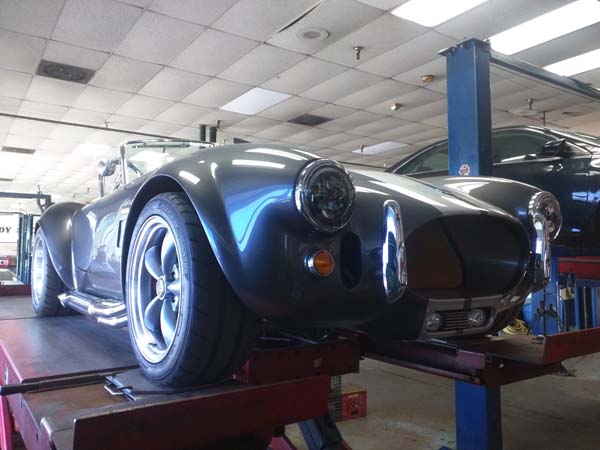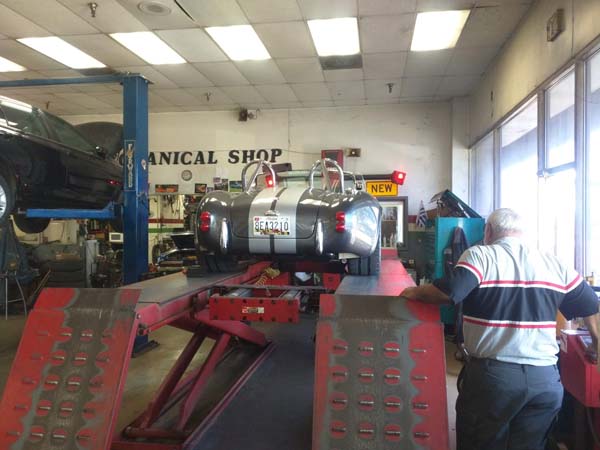 She passed inspection with no issues. So now its back to the MVA to get off the 30 day tags. Still have a bit more work to do, so continue to stay tuned!